The Writer's Center of WRJ is for serious writers and nervous beginners. It's for procrastinators who could benefit from regular deadlines – and for the prolific who could benefit from quality feedback. It's for anyone with a manuscript hidden in a drawer, or a life story or poem waiting to be written. It's for people who don't know where to start or how to end. And for writers who are doing just fine on their own, but would like the company of other writers.
Gift Certificates now available for Writer's Center workshops. Contact: jonibethcole@gmail.com ​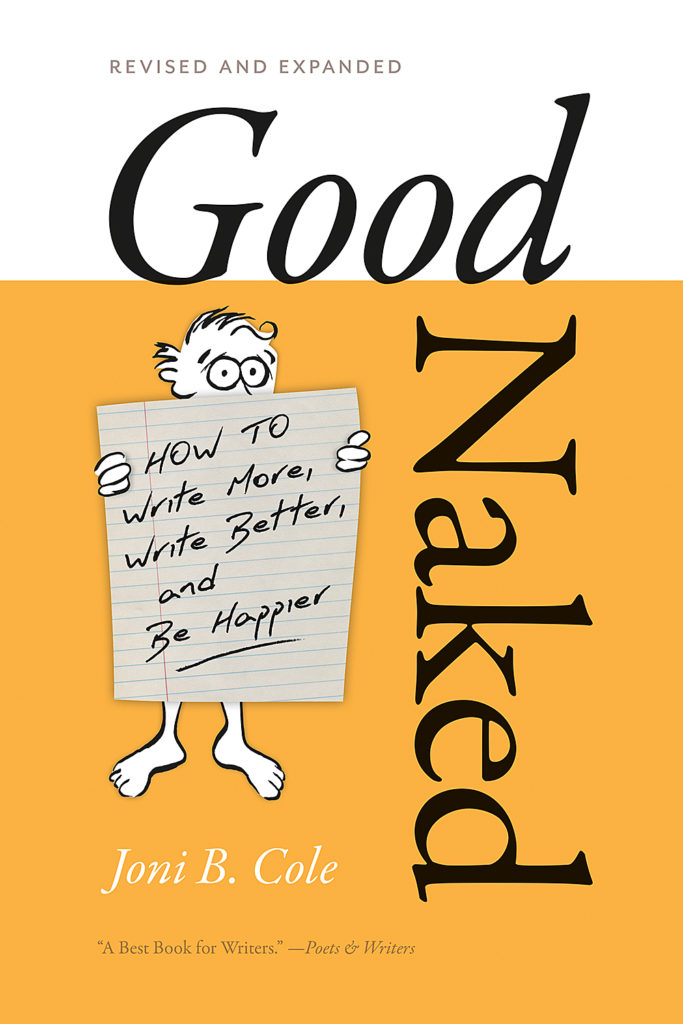 Founder of the Writer's Center of White River Junction, Joni B. Cole is the author of the new book Good Naked, included among Poets & Writers list of "BEST BOOKS FOR WRITERS." The newly revised and updated Toxic Feedback was released May 16, 2023, and her new essay collection, Party Like It's 2024, will be released September 15, 2023. For more info about Joni's events, appearances, and consulting, visit www.jonibcole.com.